Everyone loves swag! Our superheroes are resourceful, scouring the globe for new and fresh promotional products. Why? Our goal is to listen to the client and help discover a branded product that will connect with the hearts and lives of their audience. That personal connection is what builds brands. Whether you call it swag, promotional products or advertising specialities – branded products get powerful results.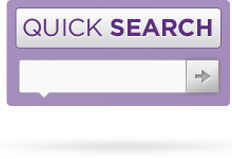 Product Search
You can spend your time browsing our product search, we can send you endless catalogs to flip and flag, or you can put our superheroes to work. Our superpowers are fine tuned to listen to your needs, see through the funk of ordinary ideas and drill down to solutions that meet your vision. Oh yeah, and we'll take into consideration your brand, budget and time frame. Your choice, start browsing or contact us!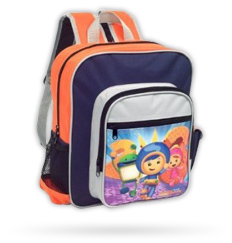 Custom Products
Off the shelf doesn't always cut it. If your vision goes beyond stock products, customizing a product may be a good solution. Extra time or larger quantity may be required, but not always. Don't leave the details to mere mortals. Our superheroes can support custom product developments and domestic or overseas sourcing. Consider an absolutely new design or take an existing product and tweak it for your needs. Let's get started!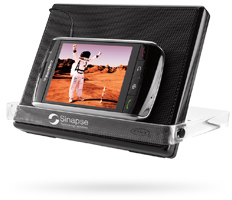 Retail Brands
Consumers spend their own money on Brand Names. It stands to reason that when Brand Names are given away for free – people notice. Two brands are better than one! Add your logo in combination with Nike®, Brookstone®, Callaway®, Bobble®, Fossil®, Samsonite® or other brand products. On a budget? Consider quality brands like Sharpie®, Bic® or Post-it®. The power of authentic brands increase perceived value and maximize performance of your promotional dollar.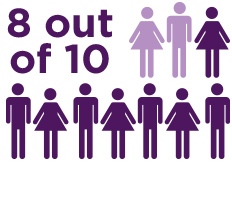 The POWER of Promo Products
No question, branded products get results. Marketers get a more favorable return on investment from branded promotional products than nearly any other popular advertising media. The average cost per impression is $0.004. How can that be? Because branded products have staying power! Over 75% of people have kept their items more than six months, and 8 out of 10 people remember the imprint or message on the product they received. Now that is powerful marketing!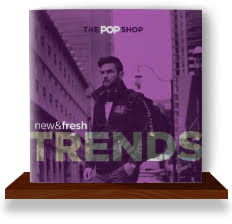 Brandspiration
Need inspiration? Let us fuel your creativity. Visit our portfolio of work completed, view the latest crop of creative products in the new & fresh e-catalog, attend our annual GeigerExpo or join our social networks. These are just a few ways we filter creative goodness to the world. Get started now! Check out our blog, Facebook, Pinterest, and Twitter. Your brand + our creativity = Brandspiration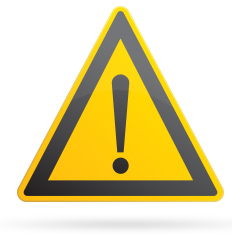 Product Safety
Don't become a headline. News and product recalls have highlighted safety concerns. We recognize the importance of safe, lead-free, quality products and are aware of the increased government compliance and testing requirements. Depend on The POP Shop to protect your brand and audience. Supported by Geiger's Product Safety Department, we navigate the latest government requirements with relation to CPSIA, CCPSC, FLA, as well as social and environmental compliance.