In a world of instant digital information, print is still a strong part of the marketing mix. It's been reported that people feel more comfortable with something on paper than when it's on screen. And a whopping 67% say that good print means a company cares about its customers. No doubt about it, printing builds brand respect and inspires action. And print is greener than you think!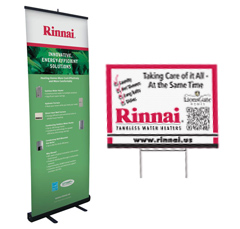 Signage
Everywhere, signs! Signage can be used to give directions, provide information or recognize a brand. Sometimes we seek out signs to answer our questions and other times they grab our attention. Promotional banners, retractable displays, outdoor yard signs, ceiling tile signs, corporate office signage, and more all fall in our wheelhouse. We don't force your project to fit a press, we choose a press and factory to fit your project.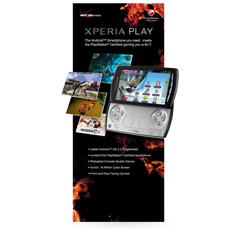 Point-Of-Purchase
Point-of-purchase meets the consumer and their wallet at retail hoping to inspire impulse purchases. P.O.P. requires creative use of dimensions, unique substrates, intricate finishing, hardware, kit packing and timely execution. Our superheroes can support your efforts to drive brand selection or awaken a need to purchase. Consider us for table tents, floor graphics, vinyl decals, shelf signage and other retail point-of-purchase.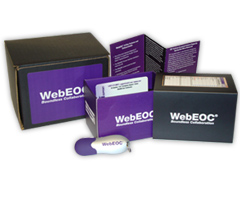 Packaging
Creative packaging is a great way to elevate any brand. Increase perceived value of gifts, or strengthen the brand power of marketing collateral and sales kits. We can help you personalize off the shelf options or collaborate on outside the box packaging solutions. Recycled materials, metal, custom cut fiberboard, foam inserts, pockets, or simple logo ribbon can all elevate the brand. We combine innovative raw materials with as many bells and whistles as your budget allows.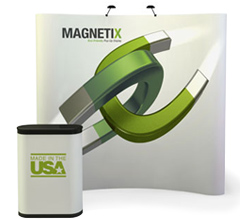 Tradeshow & Event Signage
Your big show is coming up, how are you going to make a splash? Let's discuss your event: indoor or outdoor, trade show or conference, audience, location, message and more. And then let's discuss products that will help you shine. We might consider table skirts, lanyards, backdrops, tents, flags, retractable banner stands, pop-up booths, counters, and don't forget your collateral, giveaways or bags!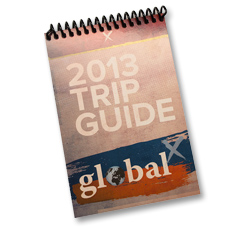 Collateral
Print continues to be engaging in a growing digital world. Printed collateral brings classic strengths such as permanence, authenticity, tangibility and portability to build brand trust. Think of us for sales sheets, pocket folders, binders and other creative collateral to support your message. Marrying print with an online brand presence can bring strong results. Print Fact: 67% of online action is driven by offline messages.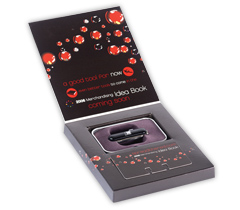 Direct Mail
While many advertisers turn their budgets to online marketing, mailboxes become less cluttered creating opportunity for advertisers to be seen. Studies show that people have a better ability to recall and connect with your message after seeing it in print versus on screen. A tangible printed piece can cut through the clutter, and allow readers to engage longer. Print Fact: 79% of households say the read or scan their mail daily.*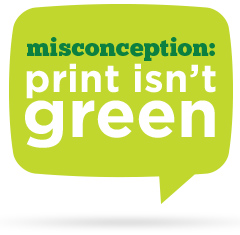 Print is Green!
Print is greener than you think. Printing is the only medium with a one-time carbon footprint—all other media require energy every time they are viewed. Electronic devices require the mining and refining of dozens of minerals and metals, as well as the use of plastics, hydrocarbon solvents, and other non-renewable resources. Moreover, 50–80 percent of electronic waste collected for recycling is shipped overseas and is often unsafely dismantled. Check out the Value of Print flipbook that addresses misconceptions about print.
*Source: www.chooseprint.org