Apparel can be a walking billboard for your brand or message. Select sought-after brands and fashion forward styles that make their way off the hanger regularly. Choose a basic logo look or jazz up your apparel by utilizing unique decoration techniques or locations. Wearables go beyond shirts! Consider decorated caps, fitness wear, scarves, blankets, aprons, kid wear and more!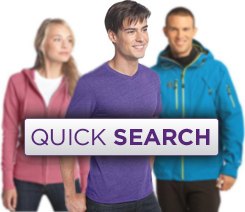 Apparel Search
Tired of the same old styles? Are ladies complaining about the cut or fit of your brand shirts? Looking for a hip concert t-shirt? Or maybe a Nike® polo for an upcoming golf event? We even have styles for the tiniest fans of your brand. Enjoy browsing a few of our styles online or signal a superhero to enjoy access to even more apparel options.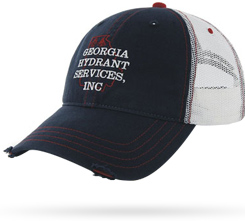 Caps
Branded headwear is an ideal apparel choice that doesn't require guessing at sizes. There loads of styles that could be a perfect vehicle for any brand. If you have extra time and desire a distinctive look, let's build a custom cap. Choose your style, fabric, color, accessories and decoration.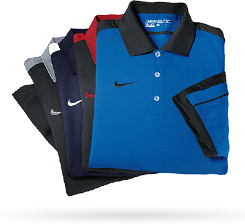 Brands
Co-branding your logo with a top apparel brand like Nike®, Ogio®, Ralph Lauren®, Eddie Bauer® or Van Heusen can elevate your brand. High impact brands have a high-perceived value, perform well and get recognized. Your staff will appreciate the sought-after brands and your clients will want a shirt for themselves!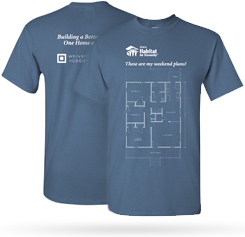 Staff or Volunteer Uniforms
Many of our clients utilize apparel as a uniform for field personnel, volunteers, team building or tradeshow events. Give extra thought to client facing personnel so you can give a great impression of the brand through your people. We can help select easy-care styles and a unified color palette across a variety of mens and ladies styles appropriate for your purposes.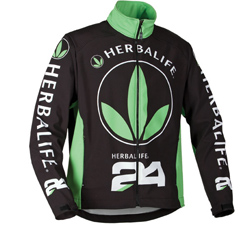 Decoration Techniques
You can choose a simple screenprint or embroidered logo, or you can mix techniques to create a unique look. The decoration gallery can fuel your creativity and we can always create something totally custom! Some techniques require a minimum order quantity or extended production times. Consult a superhero to settle on a decoration and location perfect for your project.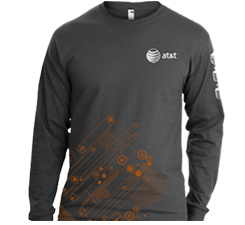 Decoration Locations
The location of your logo or message can create a subtle or bold look for your brand. A simple icon on a collar or sleeve is underplayed while a full color full chest logo is more attention grabbing. A private label tag is also a great touch. We have created a gallery of decoration locations to inspire looks for your brand. Each additional location is increased cost, but may also increase impact!