Don't leave your brand to mere mortals. You deserve an unstoppable team of Marketing Superheroes to bring your brand to life through branded products, printing, apparel or brand stores. Review our amazing superpowers and signal us with your next mission. The POP Shop is standing by to save the day with creative tools to build your brand.

Marketing Superheroes
Standing by to rescue you from marketing mayhem, combining powerful resources and a new & fresh approach to creativity.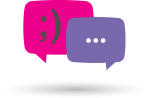 Boutique Service
Listening is a superpower! You'll find value in our consultative approach to build brand buzz through tangible marketing.

Creative Wow
Enjoy agency-like creative expertise through targeted product selection, promotion development or creative uses of common products. Ideas are free.

Bulletproof Stability
The POP Shop is a Geiger company, one of the nation's largest distributors. 135 years old, 5th generation, privately held and here to stay.

Brand Stores
Control brand integrity and consolidate costs through a corporate brand store. 100+ active webstores for brands big & small.

Socially Dynamic
The latest promo trends are constantly on our radar. Fuel your creativity through our social networks.

Buying Power
As a large organization, our significant volumes unleash over $150 million in buying power, translating to great prices and value.

GeigerExpo
Experience brand boosting ideas at the GeigerExpo. Browse products, enjoy free lunch, samples and plan upcoming brand initiatives.

Custom Solutions
Off the shelf doesn't always cut it. We can support projects that require large quantities, custom design and domestic or overseas sourcing.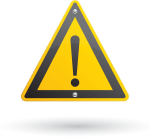 Product Safety
We don't want your brand to become the next headline. Let us navigate the overwhelming laws regarding CPSIA, CPSC and safety testing.

Product Responsibility
Our mission is to protect your brands integrity. We focus on quality imprints, safety compliant products and earth friendly options.

Superhero Sidekicks
No hero stands alone. A league of extraordinary sidekicks works behind the scenes to magnify our superpowers.

Start to Finish
A project can consist of multiple elements. Inquire about additional products and services to avoid juggling multiple vendors. We can execute start to finish.

Award Winning
Horray for us! Three-time PPAI Award winner, GEM Award recipient, Product Innovation Winner and Top 10 Atlanta Business Chronicle Promotional Firms. With more to come!

Superhuman Speed
Responsiveness faster than a speeding bullet.

Larger than Life
Only a handful (about 1%) of brand companies have the scale to support Big Brands. As superheroes, we leverage our larger than life superpowers to help large brands thrive.

Deep Connections
Strong relationships and mutual respect with our Production Partners run deep and wide, giving us clout to accomplish the impossible.

Educated & Certified
We know our stuff! Beyond superpowers, we are certified CAS/MAS+ by PPAI. Geiger maintains the highest number of certifications in the industry.