Our superhero mission is to passionately provide clients with creative marketing tools to build respected brands. Who are the caped crusaders fighting marketing challenges? Meet the marketing superhero duo who inspired The POP Shop, and prepare to be amazed by the depth and power of our parent company, Geiger.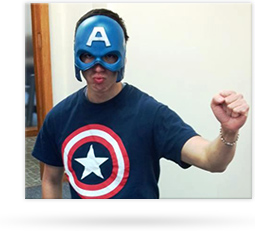 Superhero Team
Who is behind the mask? Superheroes rarely divulge their identity, but our team is so impressive you've got to get to know them. This team is well known for being creative, responsive and resourceful. Behind each superhero is a league of extraordinary heroes rescuing our clients behind the scenes. Meet the team of unstoppable superheroes and the sidekicks who magnify their superpowers.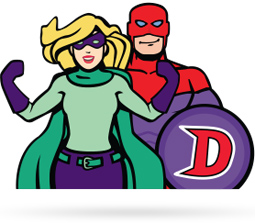 Superhero Characters
Get to know our characters and you will quickly learn why our clients don't leave their brands to mere mortals! Our marketing superhero characters are a creative way to connect with The POP Shop brand. Over the years we have created a number of captivating crusaders to exemplify our strength and power with relation to rescuing brands from day-to-day marketing challenges.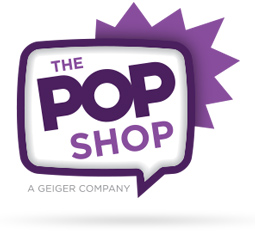 The POP Shop is dedicated to new and fresh branded solutions to connect with the hearts and lives of the client's audience. Our dynamic expertise in tangible marketing spans promotional products, point-of-purchase printing, apparel and brandstores. Our fearless superheroes are widely known for a creative approach to branding, unique use of common products and timely execution of multi-faceted promotions. The POP Shop was established in 1999 by superhero duo Sonya & Brian Beam. In 2009, promotional giant, Geiger, acquired the company. The POP Shop operates as a Geiger company, enjoying enhanced superpowers to support the latest branding challenges. Clients benefit from the buying power and support of a large organization, while still enjoying the creativity and service of a boutique firm. The superhero duo maintains Admiral status at Geiger with annual sales over $1million per year, and was the recipient of the GEM Award (Geiger Excellence in Marketing). The POP Shop has also received several PPAI Pyramid Awards, Technology Awards and Image Awards. PPAI recognizes Sonya Beam, MAS+ and Brian Beam, CAS as Certified Advertising Specialists. Powerful creativity continues to prevail as the unstoppable team rescues clients from marketing mayhem.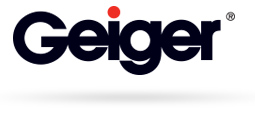 The POP Shop is proud to be a Geiger company. Geiger's support system, relationships with production partners, buying power and attention to key issues such as product safety have brought enormous value to what is accomplished day-to-day at The POP Shop. Geiger's superpowers run wide and deep as the industry's largest privately held promotional product company in the country. The fifth generation company based in Lewiston, Maine enjoys a rich heritage dating back to 1878 and continues to be community-minded, socially responsible and focused on the individual and collective performance of the people behind the Geiger name to meet the needs of the end client. Very simply stated, Geiger Gets It. An industry leader for more than 100 years, Geiger has accumulated an impressive collection of awards. No single firm has been more honored in the industry. Geiger operates numerous offices across the United States and has a growing team of 400+ sales consultants.