Our goal is to connect your very important message with the hearts and lives of your audience. Today's church environments engage people differently. We know churches have a big desire to infuse creativity into every environment. Why connect with The POP Shop? Eight out of ten people can recall an advertiser on a promotional product they received. It would stand to reason that your message on a product could make a significant personal connection and recall with your audience.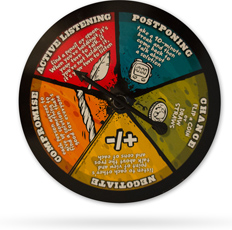 Ministry Areas
We help churches drive messages beyond Sundays. Our work can be found throughout family ministries, singles and married ministries, missions, small groups, guest services, as well as staff and volunteer appreciation. We were even recognized with a PPAI Pyramid award alongside one of our church clients for work on a MarriedLife Great Date Night. We know you have different needs, and buying online can be such a gamble. Discussing the details of your project sends us down the right path recommending safe solutions that will fit your audience, budget, message, quantity and/or timing. Check out our portfolio for photos of work we have done for churches and non-profits.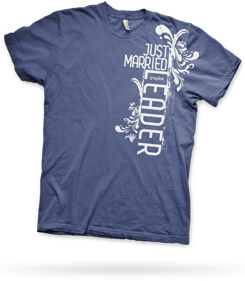 Church Resources
We enjoy partnering with churches to develop ideas and products to deliver faith based messages to church attendees, volunteers and staff. We are authorized to sell some of the products as developed, and other products we can only show and help you make it your own. Contact us to discuss your project in detail so we can help generate something really cool for your environments!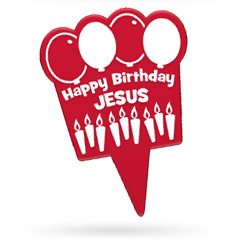 Partnering
Occasionally we partner with a third party, like The reThink Group or North Point Ministries to widely offer products associated with a particular curriculum or message. Receiving orders from many churches allows us to gang run orders together for a cost savings to all the churches involved. The deadline may be quick, and sometimes we have over runs available while supplies last. Act quick!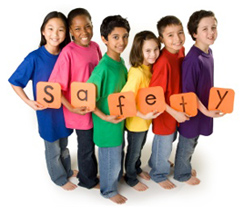 Product Safety
We want to keep your kiddos safe! We recognize the importance of safe, lead-free, quality products and are aware of the increased government compliance and testing requirements related to children's products and toys. Did you know kids t-shirts and other products require tracking labels? Depend on us to protect your brand and audience.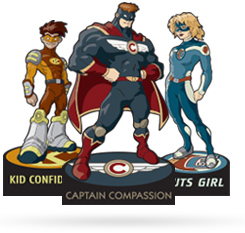 Superheroes Elements
We have partnered with North Point Ministries to offer products to support the 10-week Superheroes curriculum for K-5th grades. Click "buy elements" link below to shop for trading cards, tattoos, posters and larger than life standees. Click "buy curriculum" to purchase the Superheroes curriculum from North Point.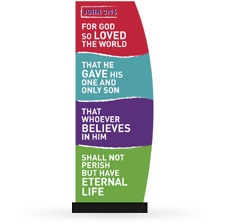 We Believe Props
We worked with North Point Ministries to help develop stage props to support their We Believe presentation for kids & parents. The props consist of two sandwich boards and a verse board along with icons that are magnetic and can move from one prop to another as explained. Click "buy props" link below to purchase the props only. Click "buy presentation" to purchase the We Believe presentation from North Point.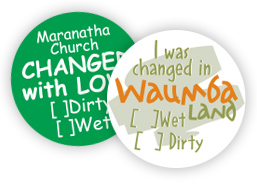 Diaper Stickers
Many years ago North Point Community church asked us to produce diaper stickers to be applied on diapers when babies are changed in the pre-school environment Waumba Land. The sticker has check boxes that tell the parent whether the diaper was dirty or wet. This continues to be a popular product not only for churches but also pre-schools and nurseries. Click below to purchase the Waumba Land version, a generic version or customize your version.